Download Yamada-kun to Lv999 no Koi wo Suru
Episode 1: Inilah Kenapa! Aku Benci Sama Cowok Gamer!!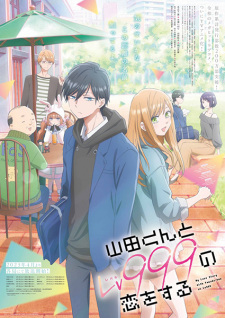 Yamada-kun to Lv999 no Koi wo Suru
My Love Story with Yamada-kun at Lv999, Loving Yamada at Lv999, 山田くんとLv999の恋をする
Setelah mengetahui bahwa pacarnya berselingkuh dengan gadis lain yang dia temui dalam video game bersama mereka, Akane Kinoshita memahami bahwa bahkan gamer pun bisa menjadi bajingan yang paling buruk. Saat dia mencoba untuk pulih dari kekecewaannya dalam memusnahkan gerombolan massa, dia bertemu dengan Yamada Akito, anggota guildnya dengan penampilan yang mudah dikenali. Tidak ramah, tidak dapat diprediksi, dan yang terpenting sama sekali tidak berpengalaman dengan wanita: Yamada ternyata adalah pemain yang luar biasa, bagaimanapun, dan dengan cepat membuat hati Akane terbalik tanpa menyadarinya! Akankah wanita muda itu berhasil membuat perasaannya dipahami oleh penyihir cinta hitam sejati ini, yang tampaknya tidak terlalu menerima pesonanya?