The God of High School [Batch]
,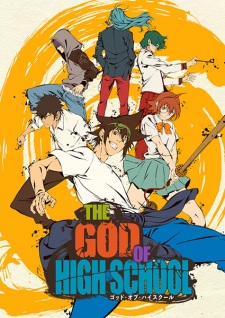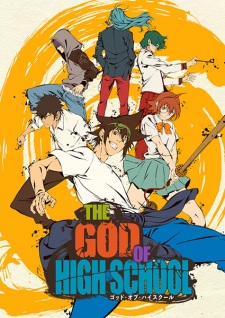 The God of High School
THE GOD OF HIGH SCHOOL ゴッド・オブ・ハイスクール
Status: Completed
Studio:
MAPPA
Released: 2020
Duration: 23 min. per ep.
Season:
Summer 2020
Type: TV
Episodes: 13
Semuanya berawal dari turnamen bela diri untuk mencari petarung terbaik di antara semua siswa SMA di Korea. Di turnament tersebut banyak petarung-petarung hebat yang berasal dari Korea, bahkan ada juga yang berasal dari luar Korea. Jin Mori, seorang spesialis Taekwondo dan seorang siswa SMA yang suka dengan pertarungan 1 vs 1 mengikuti turnamen tersebut. Keinginannya untuk memenangkan sebuah turnamen sangatlah besar. Namun ada sesuatu yang jauh lebih besar di bawah panggung turnamen dibandingkan turnamen itu sendiri. Apakah Jin Mori akan mengetahui itu semua? Dan apakah Jin Mori akan berhasil menduduki posisi terpuncak dari turnamen bela diri tersebut?